We addressed what STEM education is and why HKCC has chosen this excellent educational method in a previous blog article. In this article, we'll discuss why this new strategy is extremely empowering for our female students and how it caters to their specific requirements.
First, a brief introduction about what STEM education is.
The STEM curriculum is divided into four areas: science, technology, engineering, and mathematics.
Science
Technology
Engineering
Mathematics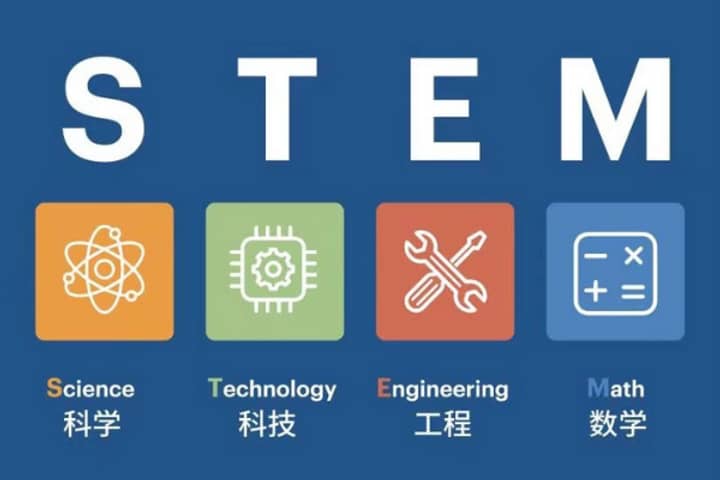 Why is STEM Important?
The job market today is dominated by technology and the sciences. STEM-related industries have some of the best prospects for graduating students. We are convinced that our students will leave us with much more than simply a certificate. We want to know that, as educators, we've done everything we can to prepare them to thrive and succeed in whatever path they choose.
That is why we have chosen the STEM educational paradigm. We are particularly pleased to be able to offer it to our female students, as women are underrepresented in STEM disciplines.
Women in STEM
In Asia, the proportion of women working in STEM fields is far lower than the (already low) global average. Unfortunately, a considerable percentage of female students in Hong Kong are not considering careers in STEM-related professions, as evidenced by the significant gender skew in STEM-related subject selections and university degree enrolments.
Only 16 percent of Asian countries have an equal or above-equal share of women working in STEM-related fields such as mathematics, engineering, and software development. Only 30% of the global STEM research workforce is made up of women.
Why Are Women Underrepresented in STEM?
A recent study done by UNESCO's Asia and Pacific regional division shed light on the reasons for Asia's low female representation in STEM fields. According to the findings, there are significant gender inequalities in education and learning outcomes in the early years of a child's education.
Aside from the educational inequalities between male and female students, another study revealed that several complex issues can prohibit female students from pursuing STEM-related certifications after they graduate from high school. These problems included a serious absence of female STEM role models, as well as societal issues, surroundings, media stereotypes, and social pressures.
We are working hard to address the shortage of female STEM role models. Our female students are motivated and enthusiastic about pursuing careers in science and technology. They are driven to create their own identity and possess the necessary willpower to do so. We hope to contribute to the emergence of a female-represented STEM workforce in Hong Kong by encouraging and empowering other women to do the same, thanks to the education that has bolstered their dreams.
A Parent's Role
Apart from our pupils, the parents of our female students are, without a doubt, the most significant stakeholders in our efforts to empower them. The success of their girls depends on their parents' acceptance of our educational approach. The sky's the limit when it comes to creating confidence in our young women and defining their futures in STEM-related disciplines, thanks to the combined power of parents, teachers, and, of course, our female students.
We encourage the parents of our female students to talk to their daughters about the value of STEM courses and how they apply to school, career, and everyday life. To overcome uneven media portrayal and unconscious prejudices among young kids, we believe that parents and teachers must collaborate. We can all help by revealing restrictive and restricting prejudices and fostering discussions about women's potential achievement in STEM fields.
Parents and kids should be informed about new and interesting STEM career opportunities since this will encourage our pupils to pursue their passions and thrive in their chosen profession.
The HKCC Education Approach
Even though female STEM representation is currently low, reforms in school curricula are a significant step in the right direction.
HKCC's mission is to help students of all genders, ages, and abilities achieve their full academic potential and, as a result, gain admission to their ideal school or institution. By implementing STEM curricula for both male and female students, we can close the gender gap in math and science success and promote gender balance in the STEM fields. The STEM Semester Revision Courses are one of our most popular courses.