Is it time to make the leap from hand-drawn animations to computer-generated animations? Your thoughts can come to life on the screen with the help of animation software. Animation software can help you achieve your goals whether you're animating for a big film, video game, or personal project. If you're working on a tight budget, there are lots of free animation tools available to help you improve your skills. We'll go over nine of the greatest animation software solutions, both free and paid, in the sections below.
1) Maya by Autodesk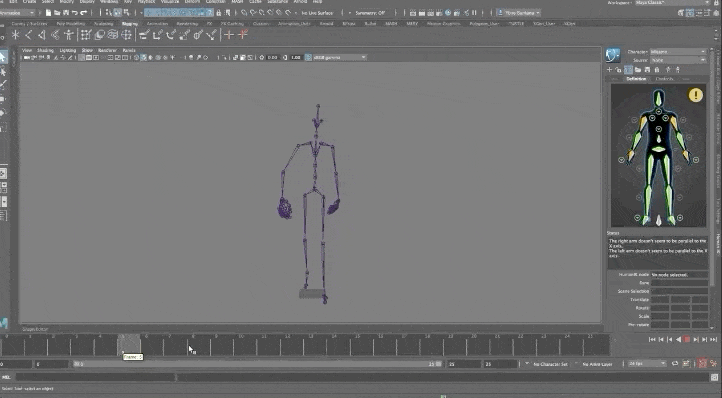 Many aspiring animators are curious about Disney's animation software. Look no further—while Disney artists employ a range of animation software, Autodesk Maya is one of the most popular alternatives. (However, if your inquiry is "What animation software does Pixar use?" it's a proprietary program that isn't available to artists outside of the corporation.) Autodesk Maya is the industry standard for many professional animators and animation studios. Character development, modeling, simulation, motion graphics, and more are all possible with this 3D animation software. It was used to make animation for films such as "Finding Nemo," "Monsters, Inc.," and "Avatar."mPricing starts at $122 a month (for a three-year license) after a free trial, though monthly options are also available. You might be able to get Autodesk Maya for free if you're a current student.
2) Adobe Animate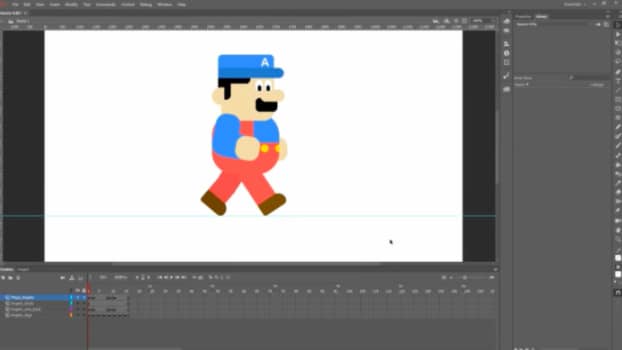 Adobe Animate is a wonderful 2D animation software option if you want to make a traditional cartoon. You may animate using a variety of approaches with this software, including hand-drawn, frame-by-frame animation, and puppet animation, which allows you to change a character rig without having to redraw it. You can even use this software to animate a character generated in Procreate or another illustration program. Adobe Animate (formerly known as Adobe Flash) has been used to make a variety of shows, including "My Little Pony." Adobe Animate is included in the Adobe Creative Cloud subscription plan, although it is also available for purchase separately (unlike some other programs, like Adobe Character Animator).
3) Adobe Character Animator 
Adobe Character Animator is ideal for novices, even those with no prior expertise with animation. This is due to the fact that in this program, creating and animating a character requires relatively little animation knowledge. The following is how it works: You select a character (referred to as a puppet) from your own artwork imported from Procreate, Adobe Photoshop, or Adobe Illustrator. The program then detects your voice and gestures and animates the figure using your computer's microphone and camera. In essence, you animate a character in real-time using your own performance. Your character is defined by what you do with your face, including your mouth, eyes, and brows. You can also incorporate other movements, such as hand gestures.
Finally, this enables beginners to rapidly and easily construct animations. However, because it has limited functionality for creating action and physical movement, it's best suited for animations that are primarily conversation. Do you want to see an example? This animation software was used to make Showtime's "Our Cartoon President." The "All Apps" package of Adobe Creative Cloud includes Character Animator.
4) Cinema 4D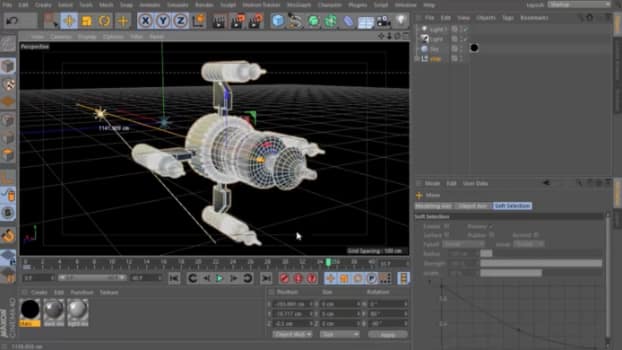 Cinema 4D is a 3D animation program for animators of all levels, from beginners to professionals. The software was originally created for Amiga (a computer business that no longer exists), but it is now accessible for Windows and Mac. You may use the software for modeling, lighting, texturing, visual effects, and more in addition to animating. It has an easy-to-use interface with a layout that you may customize to match your needs and preferences. A yearly subscription costs around $60 each month.
5) Toon Boom Harmony
Toon Boom Harmony is a cutting-edge 2D animation program. It can be used for both frame-by-frame and rig animation. Indeed, if you're used to hand-drawing your animations, this software provides unique and powerful scanning and cleaning tools. While this program is suitable for novices, it is not restricted to people who are just getting started. Toon Boom Harmony has been utilized by major studios to create series including "Rick and Morty," "Family Guy," and "SpongeBob SquarePants." Animators can pick from three distinct levels of software, each with its own set of capabilities and pricing. The cheapest option costs $25 per month.
6) Houdini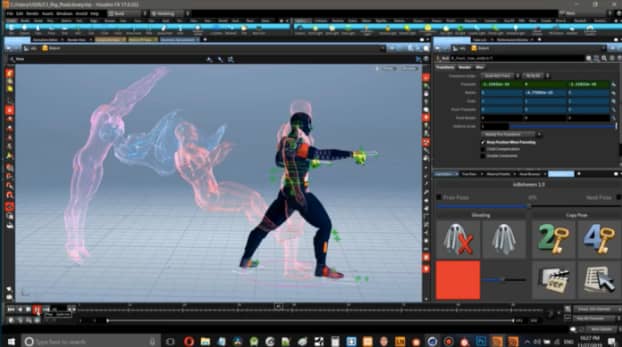 Houdini is a sophisticated animation tool that has appeared in a number of well-known feature films, including "Frozen" and "Zootopia." Houdini has a procedural approach that allows you to create animation in real time. This is used to imitate smoke, fire, water, hair, fur, and clothing, among other things. Finally, animators will be able to generate dynamic and realistic effects. Houdini's node-based workflow is another distinguishing characteristic. Every action is saved in a node, which can be reorganized and tweaked to improve the end result. This gives you the versatility and cost-effectiveness that other types of software don't always supply. Houdini is intuitive and easy to use, even with these complex features, making it one of the most powerful and robust animation software solutions available. The more complex versions of Houdini can be purchased, although students and amateurs can get a free version of the software to use for non-commercial projects.
7) Pencil2D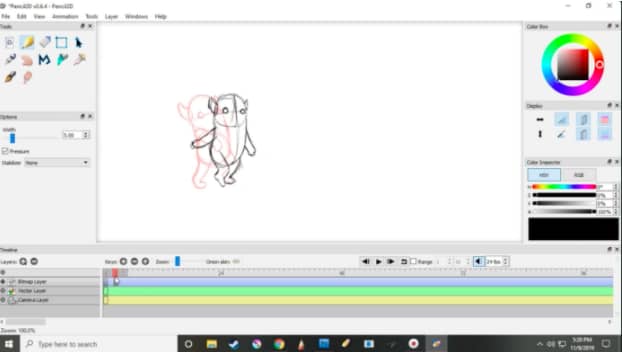 Pencil2D is a more conventional 2D animation program that lets users create hand-drawn animated scenarios. Because Pencil2D is an open-source platform, anyone can contribute to its capabilities and features, including you. As a result, it's one of the most useful free animation programs available. Users may smoothly move between raster (also known as bitmap) and vector workflows, as well as create layers, with the software. Overall, the software is simple and straightforward, allowing you to concentrate on your animation. Advanced animators, on the other hand, may not find the features to be robust enough for their needs.
8) Blender 
Take a look at Blender if you're seeking for free animation software. Blender distinguishes itself from the competition by being an open-source 3D animation software. That means it was created by a large number of contributors from all around the world, ensuring that it has a wide range of skills. Blender may be used to complete the whole animation process, including modeling, rigging, animation, simulation, rendering, compositing and motion tracking, and video editing. Users also like the fact that they may add additional elements like textures and animations
9) After Effects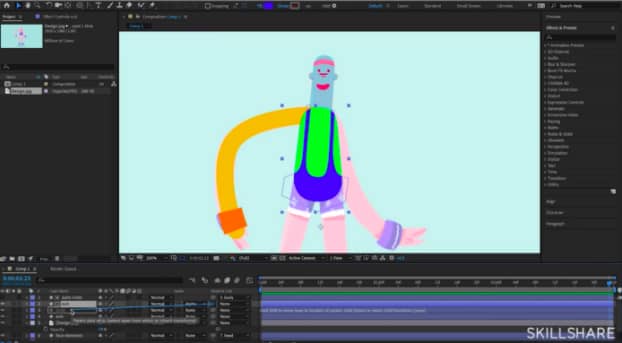 After Effects is an Adobe Creative Cloud add-on that may take your animations to the next level. After Effects interfaces with Adobe Creative Cloud apps and other software/hardware suppliers to provide you with extensive animation capabilities. It is considered the industry standard for motion graphics and visual effects. This powerful tool can be used to produce 2D and 3D animations, as well as real-life motion graphics, while not being perfect for frame-by-frame animation. There are several animation software solutions to pick from, regardless of your expertise level or ambitions. These tools will assist you in bringing your characters and ideas to life, and you'll have a good time doing it.