Students in secondary and high school are in such a beautiful stage of their life. Beyond the school grounds, there is a world of opportunity and progress waiting for them. They get to choose their own career path and choose their own future, but with tremendous power comes great responsibility. For many of us, success is inextricably linked to earnings. We want nothing to be taken away from our children and for them to have access to everything the world has to offer. You'll need work security and financial resources for this. HKCC students who aspire to profitable employment with plenty of room for advancement should consider a career in STEM.
We explored the principles of STEM-based education in our previous blog, 'What is STEM education?,' but in this piece, we will discuss the avenues that a STEM education opens up for our children and some of the high-powered possibilities they can select from.
1. Software Programmer
Our generation's scribes are software developers. They write code that has the potential to alter our perception of the world. We can thank software developers for everyday conveniences such as the apps we use on our phones and the games we play when we want to unwind. We should not believe that software engineers are solely focused on game or app development. Almost every industry nowadays involves software development in some capacity, and new opportunities in this field emerge on a regular basis. Between now and 2029, the Bureau of Labor Statistics estimates that 316,000 new software development positions will be created.
To be a great software developer, you must be creative, imaginative, and technically proficient. This is not a job that requires you to sit in front of a computer all day. Meeting with clients, working with other team members, and communicating with other developers are all things that software developers are required to do. They'll have to write new code, maintain old code, and find and fix flaws in troublesome code. Students who choose to pursue this field of study will tremendously benefit from the abilities they obtain in STEM classes. Problem-solving, analysis, and the ability to think outside the box are among the most important abilities.
2. Statistical analyst
Students who enjoy working with numbers can consider pursuing a career in statistics. Statisticians use numerical data to assist in making smart decisions. While it may appear that a day at the workplace consists solely of number crunching, this is not the reality. Statisticians must determine what data must be obtained and how it should be collected. They can then start collecting data and working on analyzing and understanding the story it conveys once they've figured it out. The tale that data tells us has a wide range of applications, including environmental concerns, medical, and even public safety. The more we understand data collection, the more professions will become available to evaluate and utilize the data's power. A job as a statistician will suit those who appreciate analyzing and working with numbers.
3. Information Technology Manager
Every organization's IT managers are unsung heroes. Most employees won't even notice they're there if they're doing their duties well. People look to the IT Manager to fix problems when anything goes wrong. An IT Manager's job is to ensure that a company's efficiency is maximized by technology. IT managers typically lead a team and spend a significant amount of time in strategy meetings to better grasp the company's short- and long-term technology goals. They'll also meet with providers to buy solutions that will assist them to reach these objectives. Almost every organization, especially data-sensitive institutions like finance and insurance, will require an IT Manager at some point.
Organizations must constantly upgrade their information technology systems as technology continues to pervade every part of our lives. They must have the newest, quickest networks and be able to defend themselves against cyber threats in order to remain competitive. They'll enlist the help of their IT managers. If a student demonstrates strong leadership characteristics as well as problem-solving talents, this may be a worthwhile professional path to pursue.
4. Mechanical Engineer
Mechanical engineering is a great field for those who are fascinated by how things work. A mechanical engineer is in charge of technological device research, design, development, construction, and testing. These days, we use computers for a variety of purposes. A mechanical engineer will use a variety of computers to help them in their work, as well as electric generators, industrial production equipment, and material-handling systems. New mechanical engineering jobs are created when technology progresses and new engineering materials are developed. Carbon fiber composites and 3D printing are two examples. Students who thrive in STEM topics such as mathematics and trigonometry will enjoy the complexities and rewards of this career path.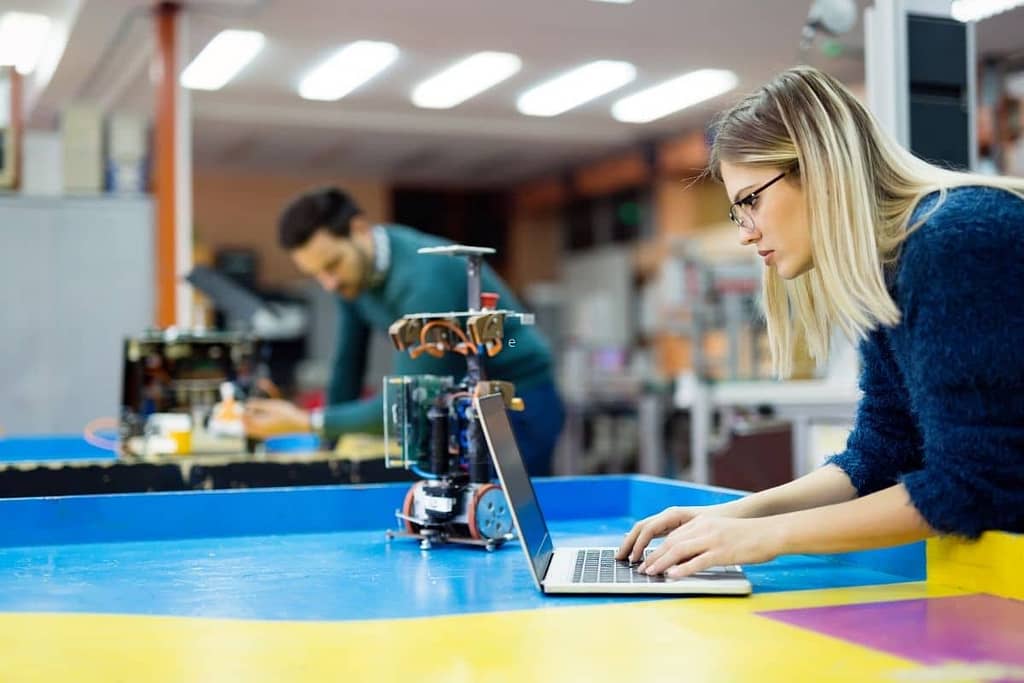 5. Analyst, Information Security
Unfortunately, we are all too familiar with the hazards that cyber-attacks represent. Information security analysts work to keep data on the internet secure and out of the wrong hands. An information security analyst is in charge of creating and implementing security measures to help safeguard sensitive data in an organization from being accessed and compromised. This is another option for those who are interested in learning how things work and what stories numerical data can tell. Information security analysts are increasingly being used by businesses and governments to protect their IT systems from malicious hackers.
STEM classes offer the door to a wide range of vocations and allow our students to explore a variety of fields. They must make some significant decisions, and it is our responsibility to assist and steer them in a course that will be rewarding and successful in the long run.