You've probably seen whiteboard animations before; they're all over the internet. Profit and non-profit organizations utilize them to advertise, educate, and just communicate successfully. In a nutshell, whiteboard animation (also known as video scribing or animated doodling) is a video clip in which the recorder captures the process of sketching on a whiteboard while incorporating voice commentary.
The end product is a stunning synchronization of drawings and aural feedback. Whiteboard animation movies are utilized in language teaching and learning, professional development workshops, educational tutorials and presentations, and many more applications in education. In today's post, we'll show you some useful web tools for creating whiteboard animation videos. Check them out below and let us know what you think on our Facebook page.
1- GoAnimate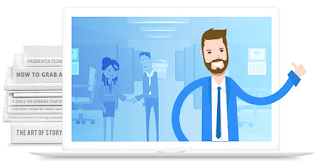 On GoAnimate, you can create your own professional whiteboard animation-style video with just your mouse and your favorite web browser! Thousands of hand-drawn elements, such as props and backgrounds, are included in the Whiteboard Animation theme, as well as hundreds of character actions that may be used in a number of professions and commercial situations. When you add a whiteboard animation object, backdrop, or character to a scene, the asset will seem in the finished video as if it were drawn by a hand wielding a marker pen. There is no need to take any additional steps. That's not all, though. You can also quickly alter the image's time and add a delay to better fit the screenplay of the video.
2- Video Scribe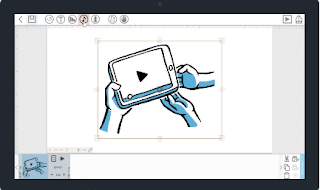 Without any design or technical knowledge, VideoScribe allows you to make your own whiteboard-style animated videos. You only need a message, an idea, or something to share with the rest of the world. VideoScribe converts your photographs into animated doodles. Put text and artwork on a canvas, add a voiceover or soundtrack, and sit back and watch your tale come to life.
3-Animaker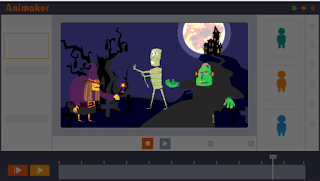 Animaker is a fantastic animation video maker that allows you to build interesting videos. You can use Animaker to develop tutorials, explainer videos, video presentations, educational step-by-step guides, and video infographics as a teacher. The method is quick and straightforward, and anyone with a basic understanding of technology and coding skills can make stunning animations. Animaker gives you all the tools and resources you'll need to build your first professional-looking animated video. You simply drag & drop pieces from the Animaker library, such as characters, backdrops, images, and many more pre-designed elements. After that, you may modify your movie, add pop-up effects, hand-crafted animations, and scene transitions, and then save, upload, or share it with others via social media websites. The free edition of Animaker has a limited set of features, whereas the pro version has a lot more.
4- PowToon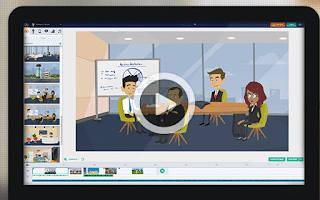 Another amazing web tool is PowToon, which allows you to make spectacular video animations and presentations. PowToon gives you access to all of the animation tools you'll need to start making your own professional-looking animated explainer films and presentations right away. You'll be guided through a surprisingly straightforward process from beginning to end. To understand more about PowToon, watch the video below.
5- Rawshorts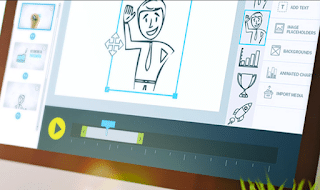 Another useful program for making whiteboard animation videos in three easy stages is: 'First, create a video clip for your business by selecting from dozens of professionally created templates in every category. Second, build something completely unique by adding your own media, text, transitions, effects, and audio, and third, market your new sketch video on YouTube, Facebook, a landing page, and everywhere!'